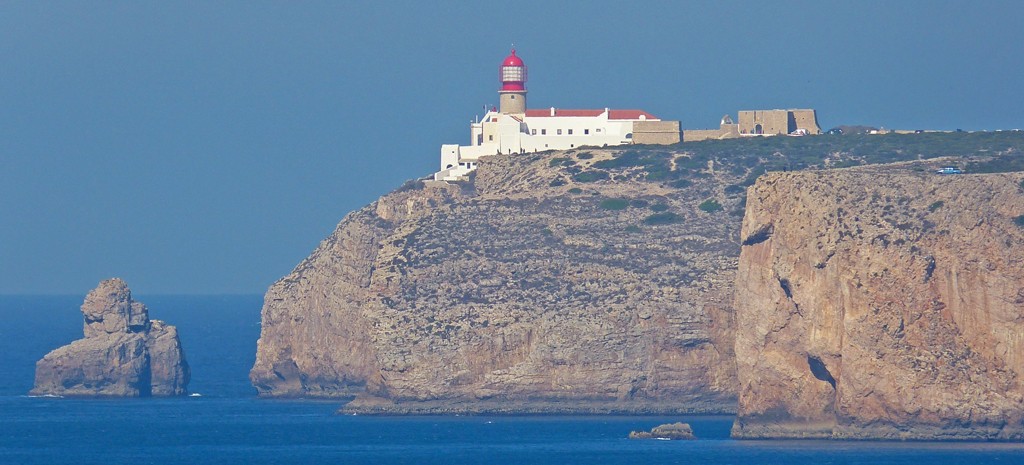 the end of the world
It is said, for up to a few centuries ago the earth was still considered a slice. Sagres is the south-western corner of Europe and the city has given itself this addition "The end of the world". The westernmost tip of Europe is also in Portugal and is at Cabo da Roca in Sintra (about 40 km above Lisbon).
But this is not the only thing that Sagres has to offer: be it the unique Farol (lighthouse), now also a small museum or the most famous "last bratwurst before America" ​​on the road to the lighthouse. On the way to this place of interest on the meter-high steep cliffs, you come along many small bays. One of them, the Praia do Benagil, somewhat hidden on the roadside and reachable with many steps, is one of the most popular surf spots on the coast of Sagres.
On the way back from Farol or before you take the road to the end of the world, you almost reach Forteleza de Sagres. An old Burganlage with enormous proportions. Not only do you find a small church, but a very extensive terrain, which you should definitely look at. For if you are lucky, the wind blows well and plays with the waves, you can hear it whistling in some parts of this land (Ponte de Sagres). From here you have a wonderful view of the famous lighthouse as well as along the entire coast of Sagres.