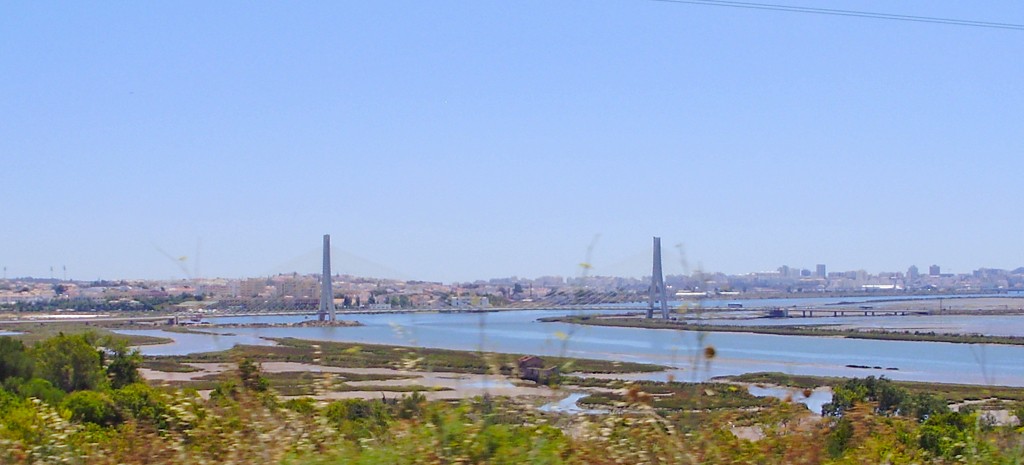 ---
Traditionally a major commercial and fishing port, Portimão is today one of the most popular destinations in the Algarve and a modern city that offers fantastic beaches that are close to the mouth of the River Alvor with its beautiful nature and ample entertainment.
To see how the boats arrive with the sunrise in the harbor and afterwards a fish auction is to be observed absolutely recommendable.
Or stroll along the promenade and taste the local favorite snack in one of the famous fish restaurants of the city: the unique sardines from the region on homemade bread. This delicacy is especially celebrated every year in August, because then there is the popular sardine festival.
In the center of the village stands the Igreja Matriz, an originally Gothic church. After the earthquake in 1755, only the portal remained, and the new façade was then raised all round. The azulejos inside and the carving of walnut wood in the high altar are worth seeing. To rest you can go to the small street cafés between the harbor and the entrance to the old town. In the summer there are occasional folklore events.
It is also highly recommended to take a boat trip on the river Arade. The varied landscape in the interior of the country is simply picturesque and is only discovered by some of the tourists.
The harbor is the epitome of the modern portimão and in the summer it is very well visited. There is a wide selection of bars, restaurants and nightclubs in a very exclusive environment. Especially Praia da Rocha is the most lively area in the evening, as there are many bars and nightclubs where you can celebrate the whole night, as well as a casino, which also attracts many foreign visitors. In the summer, when world-class DJs show up in many of the clubs, Praia da Rocha is one of the most exclusive hotspots of nightlife in the Algarve.