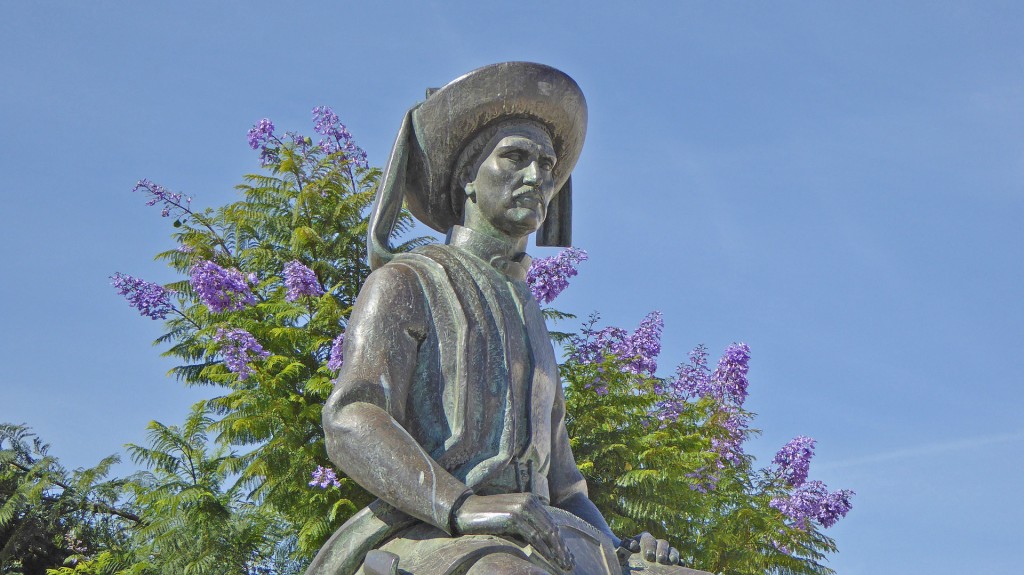 Lagos is one of those enchanting seaside resorts in the Portuguese Algarve that you should definitely see.
The bay of Lagos determines the fate of this pretty town and its inhabitants to this day. Located opposite the North African coast at the mouth of the Bensafrim River, the town attracted settlers and foreign invaders and became a center of explorations in Portugal's Golden Age of Discoveries.
Prince Henry the sailor made the entire region famous. He lived in Lagos, built his famous caravels here and opened his seafaring school in nearby Sagres. Lagos soon became a naval hub. Ships laden with riches and slaves made the city a center for trade with Africa, bringing wealth and prosperity to the region.
Although the earthquake and seaquake in 1755 destroyed a large part of the town and the subsequent 11m high tidal wave swept the ships to the inland, many houses have retained their traditional masonry, the magical wrought-iron balconies and the shaded inner courtyards. The cobblestone streets are lined with shops, bars and restaurants and invite you to stroll and linger. Be sure to try the delicious local specialties such as marinated taro fish, coral snails with beans, stews with mussels and stuffed squid.
In the summer months the town is very lively. There are music, exhibitions and all kinds of entertainment on the Praça Luís de Camões, one of the most important squares in Lagos.
In addition to famous churches such as the Igreja de Santo António with the impressive carvings in the altar area, the Muralhas (city walls) with the great view over the bay and the mountains and the Castelo dos Governadores (Governor's Palace) is particularly recommended the Lagos Lagoon. Lined with shops, cafes and restaurants, it is a great place to sit back with a drink and watch the hustle and bustle.